Meet The Team
Rob Whittaker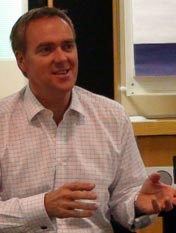 Rob Whittaker is the founder of Real World Associates Limited, a specialist business development consultancy. He has worked extensively with clients across a wide range of business sectors including banking, accountancy, legal services, telecommunications, IT, security, engineering and construction. Within the context of overall sales improvement initiatives, he has led intensive workshops and spoken on subjects such as Sales Policy and Planning, Key Sales Propositions, Performance Management and Coaching, Pricing, Key Account Development, Networking, Customer Service Management and Neuro Linguistic Programming. Rob is also an accredited speaker for Vistage, the largest worldwide organisation of CEOs - he regularly speaks to groups of CEOs on Sales Management, Pricing and NLP.
Before moving into management consultancy, most of Rob's career was in the financial services sector. He is an Economics Graduate and Chartered Banker who has had over 20 years' experience in selling and managing sales teams providing finance and other services for businesses in a wide range of industry sectors. During his early years with different divisions of major banking groups he was regularly the top sales performer. He also set up from scratch, and managed, a highly successful international export finance operation, and was instrumental in the complete re-engineering of a national sales force – new sales management practices, new forecasting and measurement tools, new selling approaches (within two years sales had more than quadrupled).
In addition to his consulting business, Rob has also held the roles of Commercial Director of GDI Markets Ltd, an FSA regulated Investment Broking business based in the West End of London and Dubai and Sales Director of DSA Global, a business based in Lebanon providing outsourced sales staff to financial institutions across the Middle East. He is also currently a co-founder and director of Diwan, a chain of Lebanese cafes in the West End of London. He has extensive experience in managing both sales and customer service operations, developing new channels and new product lines. He is also a licensed Master Practitioner and Trainer in NLP (Society of Neuro Linguistic Programming).
David Cosford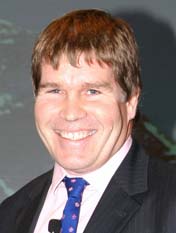 David joined Real World Associates three years ago to pursue his passion to train and coach people to make them the best they can be. Using his extensive knowledge of selling and managing sales teams together with his skills as a neuro-linguistic practitioner and change manager he has worked on and developed workshops to help individuals improve both themselves and the performance of their team. He has led intensive workshops in both the retail and commercial service sector focussing on all areas of sales and performance management. More recently, he has expanded these workshops to other SME sectors and has worked as an individual Coach and Mentor for senior executives within the financial services sector and for other business sectors including construction, contracting, energy performance and 'e-commerce'.
Before moving into management consultancy, David's career was in the financial services sector where he worked in both Commercial and Retail Banking as well as with a Life Assurance Company. A Geography graduate and Associate of the Chartered Institute of Bankers he has over 20 years' experience in sales and managing sales teams, guiding and advising commercial businesses in many industry sectors and managing large change initiatives. He ran a Commercial Banking team in the South West that was regularly top of the national league tables, and helped re-structure the pay and working conditions of a national sales team for a Life Assurance Company. He set up a national sales force from scratch, involving recruiting, training, managing and coaching a team of 120 front line sales people. Sales management practices were put in place together with new forecasting and measurement tools with a focus on self development and coaching. The team achieved 200% of target within the first two years of operation.
In addition to his consulting business, David is a Director of Priory Homes (Wessex) Ltd a property development company and more recently has set up a holiday letting business with his wife Nicky in Devon. Successfully built up over the last 12 years Priory Homes initially focussed on converting large houses into flats for rental, before moving into acquiring sites to build and sell new houses and flats. It has also built up an expertise in the conversion and improvement of listed buildings and more recently in building energy efficient houses that are carbon neutral. As a result of this interest, David has also formed a consultancy, 5D Energy Ltd, advising clients on ways to improve energy efficiency in both the commercial and domestic buildings sector. He is also a qualified NLP Practitioner (Society of Neuro Linguistic Programming).
Kevin Rose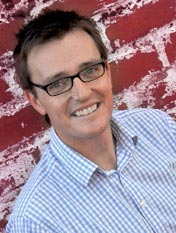 Kevin Rose is the owner and founder of Azimuth Dental, a specialist business improvement consultancy for the dental sector. He has extensive experience in financial sectors including retail, commercial banking and funding for Small to Medium Sized Enterprises.
Before choosing to specialise in the dental sector with an established private dentist, Kevin accumulated over 20 years experience in financial services, setting up operating companies for a large privately owned commercial finance house, installing extensive change programmes , managing consistently successful sales teams and delivering coaching to a wide variety sales professionals.
A licensed NLP (Neuro Linguistic Programming) practitioner and qualified banker, his main areas of expertise include applying what can be learnt from outside of dentistry for the benefit of dentists and their patients. His strength lies in the ability to understand the experience of being a patient and interpreting his understanding to assist dentists with business improvement. "The key to being the best dental healthcare professional for your patients is in the title; it's about caring for people" and he passionately believes that this has to be at the centre of all business decisions in dentistry.
Tracy Bartley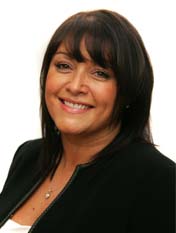 Tracy Bartley is a management consultant and an associate of Real World Associates Limited, a specialist sales improvement consultancy. She has worked extensively across financial sectors including retail banking, FSA regulated organisations & commercial banking. Clients include organisations such as Lloyds TSB, Ashridge Management School and Scottish Widows.
Before moving into management consultancy, Tracy's career was mostly in the financial services sector. She has a Masters Degree in Executive Coaching and has had over 20 years experience in selling and managing varying sales teams to excel. During her time with different divisions of major banking groups she was regularly the top sales performer and went on lead both retail sales teams, and FSA regulated teams. Tracy has been responsible for the development of a highly successful Business Development division, embedding new sales management practises and ensuring consistent improvement through her coaching and mentoring programmes. Creating the culture to learn and develop at the core of all her work, she was instrumental in maintaining morale across divisions through structured "think tank" workshops. Throughout her career she was known for leveraging cross fertilisation between divisions resulting in increased revenue from previously untapped income streams.
As an Ashridge-accredited coach & NLP practitioner, her major areas of expertise include change, leadership and executive coaching. Her strength lies in helping clients make strategies happen and cultivate change through exploring assumptions and raising awareness of both themselves and the paradigms in which they operate. She works on the assumption that "people cannot become something they are not; they can only become more of what they are" and to this end uses a range of interventions to work towards defined goals.
Mike Warnock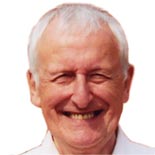 Founder: Right Hand Man, Marketing & Management Development Advisors since 1969.
Making a world of difference ever since, for clients in the Consumer, Industrial, Private and Public Services sectors, adding extra dimension to their strategic and tactical marketing effectiveness.
An experienced and effective change catalyst, Mike helps companies look at business another way, building better business by creating Common Ground between everyone involved, internally and externally:-
- Identifying planning and positioning, to improve market focus and positioning
- Repositioning concepts, products and services with greater accuracy, to improve perceived value
- Generating improved contribution and commitment, by developing peoples' individual and team capabilities
- Creating influential communication, via advertising, websites, sales promotion and sales team effectiveness, improving market coverage, penetration and conversion ratio
- Raising performance effectiveness at every level throughout their business, to improve return on total assets, with more predictable profit growth
Track Record
- 15 years in marketing and advertising organisations, primarily focusing on developing or repositioning consumer products and services
- Senior Marketing Management positions in Beechams, Thompson Organisation, Rayette-Faberge, J. Lyons and Volkswagen GB
- 40 years as Right Hand Man, personally handling all stages of strategic and tactical change, from market research and diagnosis, business strategy, policy development, recruitment and follow-through, involving all levels of clients' organisations in practical, hands-on workshops, resolving current and predicted key issues